Dehydrated Alfalfa Pellets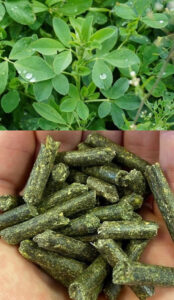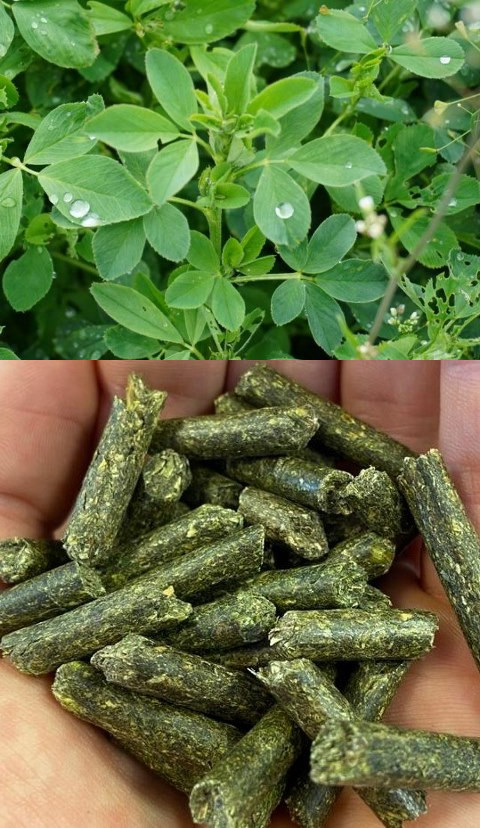 Description
Alfalfa is harvested in specially designated fields and within 48 hours
unloaded at production site. The product is visually inspected,
dehydrated, cooled, ground and pelletized. There are no glues,
additives or preservatives. Is a good source of protein, energy,
vitamins and minerals.
Is mainly used as livestock feed but is also an excellent addition in Pet
Food due to it's good quality fiber and vitamins.
Technical Characteristics:
100% Natural product

100% Alfalfa
Appearance : Pellets
Colour : Green
Odour : Characteristic sweet natural smell
Diameter : 4-8mm as per request
Organic: Yes
Non GMO : Yes
Specification:
Moisture

:

max.

11,0 % DM

Ash

:

max.

11,0 % DM

Crude Protein

:

min.

12 – 23 % DM as per request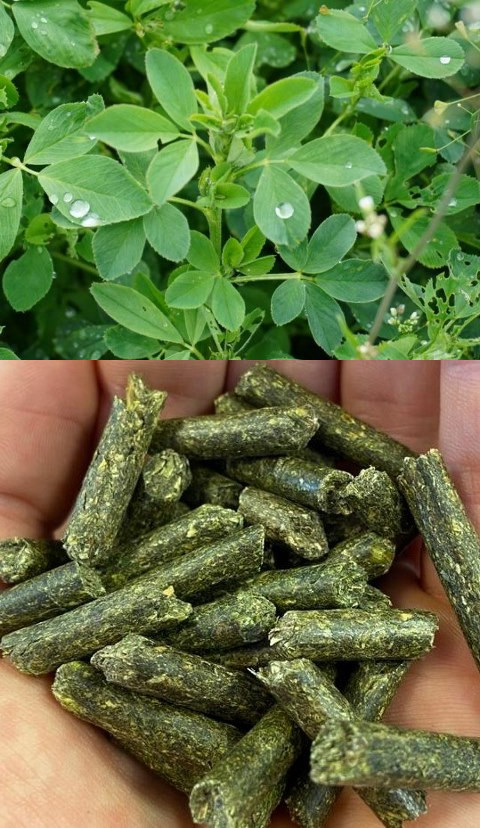 Packaging
Big bags of about 1000kgs or bulk.